Emergency Preparedness & Disaster Response
Zane Networks works closely with both private and public institutions in the development and management of strategic and comprehensive preparedness programs. We aim to mitigate the impact of major disasters and public health emergencies while accelerating the recovery of organizations and communities. Our services encompass evaluation and planning, medical and public health preparedness, instructive training sessions for staff, and mobilized response through onsite operational and technical assistance. We are proud to partner with hospitals, health systems, federal, state, and local governments, regulatory agencies, community members, and other stakeholders across the country to address future health threats and enhance response capabilities.
Capabilities
Emergency Readiness Planning
Disaster Recovery Programs
Operational and Technical Assistance
Public Health Outreach
Telehealth and Digital Care Coordination Tools
Workshop Facilitation and Staff Training
Public, Environmental, and Behavioral Health Guidance
Community Recovery Acceleration
Sample Clients & Projects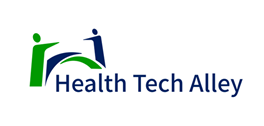 We'd love to share more about the variety of Emergency Preparedness and Disaster Response projects we've worked on for these and other renowned institutions.
Contact us today